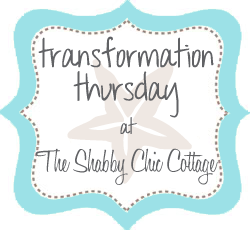 So I transformed our living room into a playroom a while back and I've been wanting to change things up a little to make it more organized and nicer since it's the first room you see when you walk into our house.
Here are the before pics from when we first moved in over 2 years ago:
Yuck! My style has changed so much!
Then the first transformation into a play room:
These chairs are now in the family room.
So I eventually took the chairs out and moved the table in their place and the room started to get crazy with all the toys. I don't think I have pics of that transformation.
But here is the after of what it looks like today:
I went with a black and white color scheme but wasn't willing to change the wall color. I love the white rug but we've had a few
issues
with it;0
I painted the polka dots on the table white-they were green and yellow. I added white pom poms-so fun! I also painted the "MDA" and the "play" letters white-they were gold. I glued on black numbers to the baskets with my handy glue gun and tried to organize the toys as best I could. We've got a lot of
junk
toys:)
Love these chalk board sticker labels! I found them
here
.
I bought these ikea shelves on the left and right from my friend that was selling them in a yard sale for $15! She had 5 total and now I wish I had purchased all of them-great for storing all of our other toys! I plan on painting those top bins black btw.
More chalkboard labels!
I decided to add these small, easy to clean chairs to the room for a reason-but more on that later;) I'm a pillow making machine right now so I found some down pillows in the basement and covered them with some new fabric.
I took down the yellow polka dot curtains and hung white panels but when I saw
these
, I knew they would be perfect in the play room! But they may have to wait-more on that later too;)
So there you have it, our new playroom but not for long! Never a dull moment around here!